Book tickets for a tour
Multimedia tour of the Palace of Westminster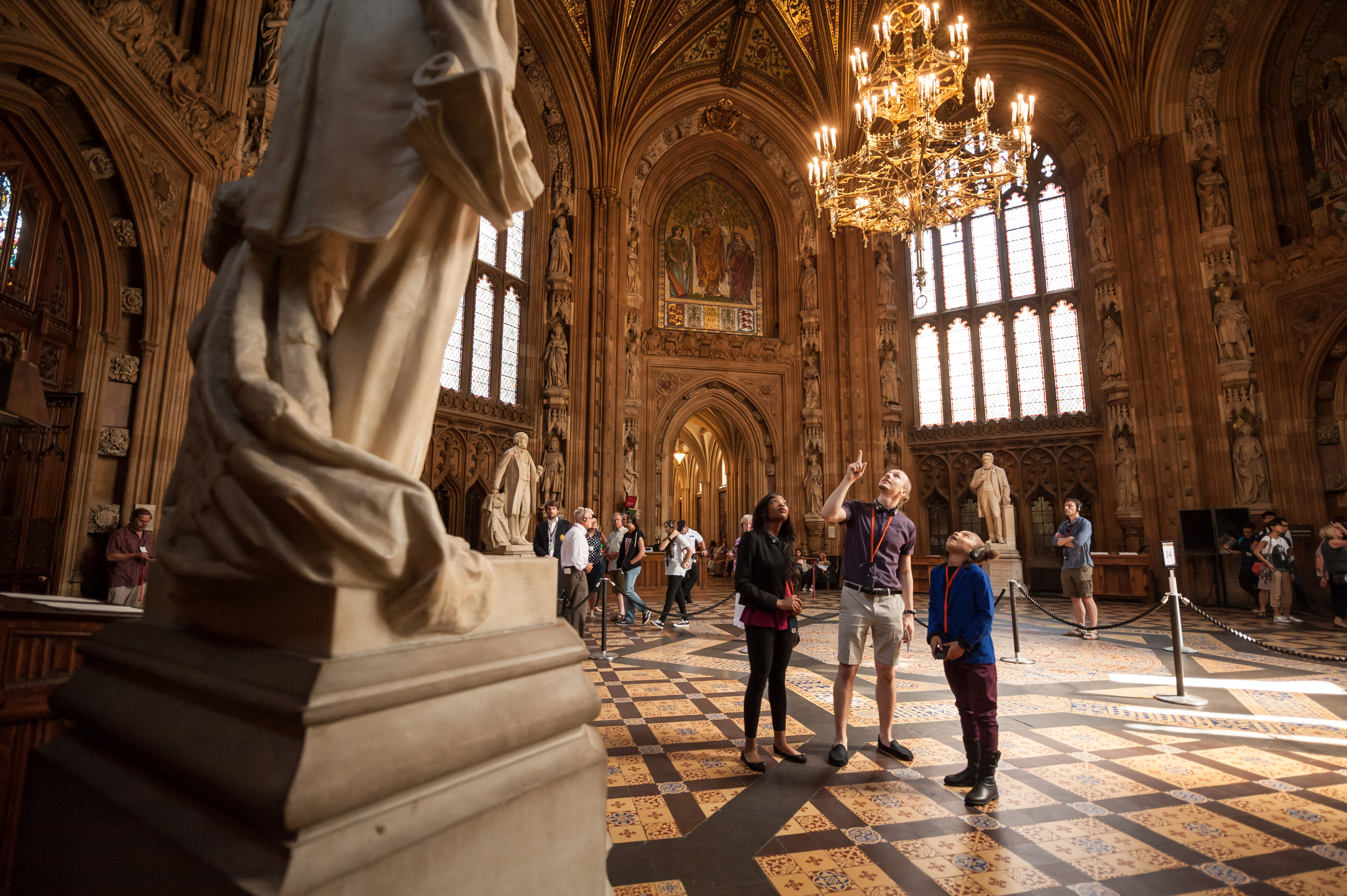 Suitable for all ages, you can select a language and set your own pace. Through the video and audio stories on the multimedia device, discover the history, art, and architecture of the building, and what happens today at UK Parliament.
Multimedia tour
In person at UK Parliament
English guided tours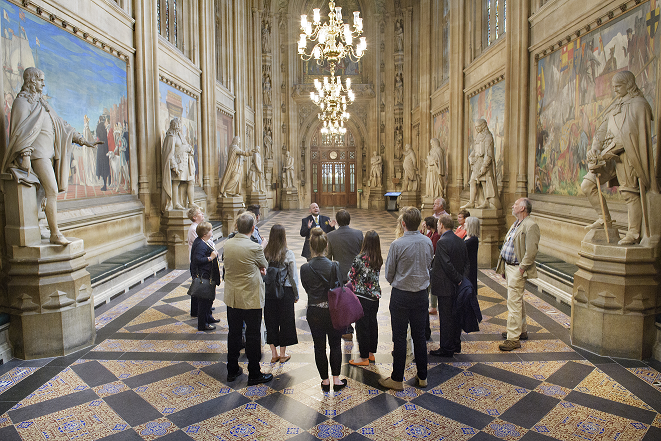 Discover the history, heritage and work of UK Parliament on a fun and informative tour delivered by an expert guide.
English Guided Tour
In person at UK Parliament
Speaker's House tour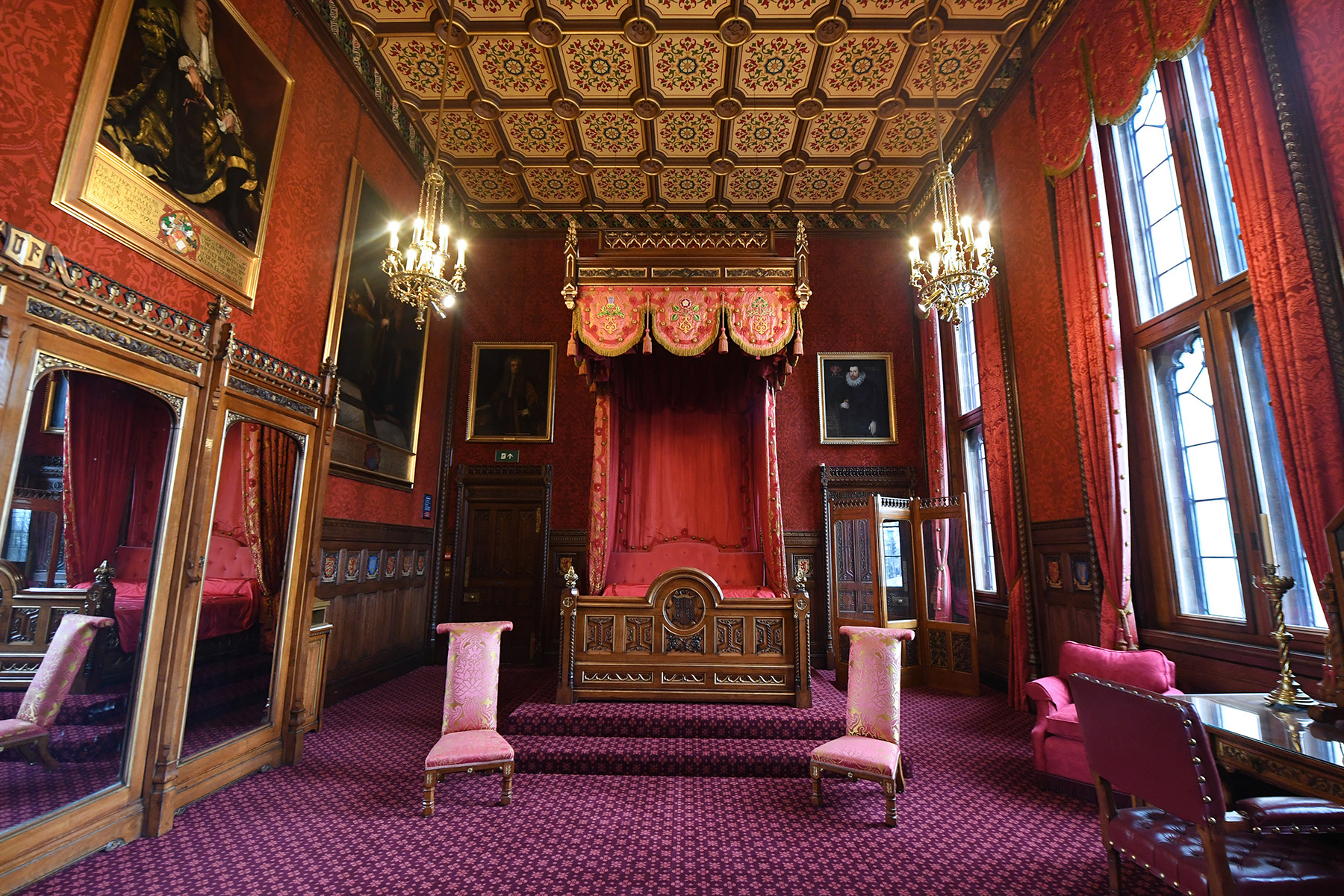 All are welcome on the Speaker's House tours but please note that the tour content has not been designed for younger audiences (under 16).
Join this unique tour which takes you into the heart of Speaker's House - a rarely seen part of the Palace of Westminster. Explore the State Apartments where the Speaker conducts his official business and find out more about the history and traditions of the role.
The State Apartments of Speaker's House tour
In person at UK Parliament
Book tickets for an online tour or talk
Guided online tour of the Palace of Westminster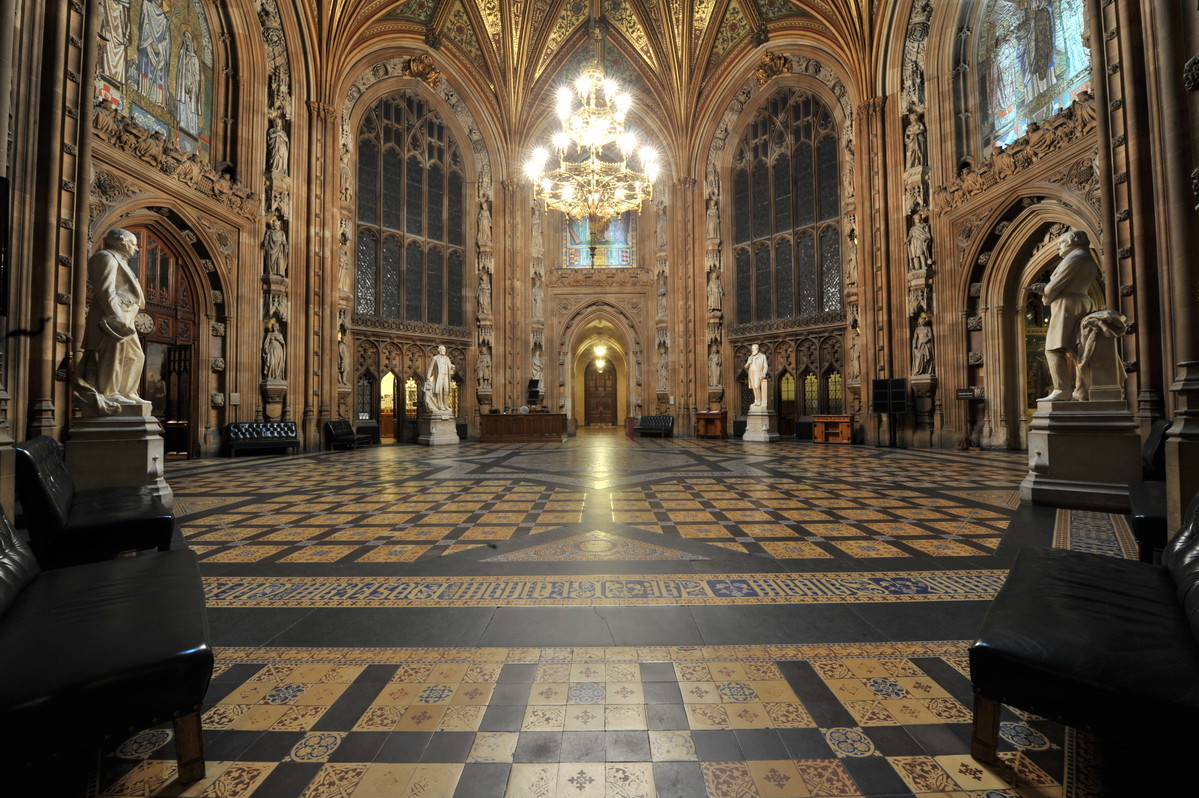 Your presenter takes you on a guided 360° virtual tour. You will have a detailed look inside several rooms including the Commons Chamber, Lords Chamber and Central Lobby with its magnificent octagonal ceiling.
Guided online tour
Free online event