The People Behind Big Ben: Cliveden Conservation
UK Parliament, London.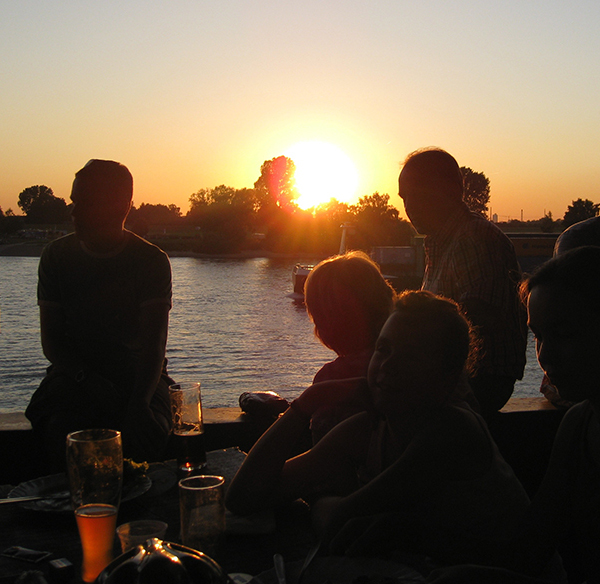 The people behind Big Ben: Cliveden Conservation
Join our latest free online talk to hear from conservation specialists Cliveden Conservation as they describe their journey from removing historic paint layers and discovering the original decorative schemes, to the final flourishes of redecorating and gilding the iconic clock dials of Elizabeth Tower and its famous cast iron roof.
In 2017, Cliveden Conservation joined the historic Elizabeth Tower conservation project to restore the exterior and interior decorative schemes of the Tower to their original 1850s Charles Barry designs. You will find out how the conservators carefully stripped, cleaned and prepared the stonework before re-painting and re-gilding the new decorative scheme on the iconic clockfaces and the magnificent metal roof to ensure Elizabeth Tower shines for years to come.
During the talk you will hear about the many challenges they encountered during this unique and vastly complicated project, including dealing with extreme weather and working high above the London skyline. The talk will last 45 minutes, with an additional 15 minutes available at the end to ask questions.
Speakers
Lewis Proudfoot: Managing Director of Cliveden Conservation
Lewis Proudfoot oversees operations, new business, specialist projects and the day-to-day management of the three regional workshops. Lewis trained and worked as a stonemason before joining his late father Trevor Proudfoot - who he describes as a goliath of the conservation world - in the management of Cliveden Conservation, established by Trevor in 1982 for the preservation of the National Trust's buildings and statuary collections. Lewis's extensive experience includes co-ordinating a variety of projects ranging from smaller private works to larger contracts working closely with organisations such as the National Trust, Historic Royal Palaces, English Heritage and Historic England. Lewis has also been involved in the conservation of many notable buildings including St Albans Cathedral, Wells Cathedral and Oxford Colleges.
Alexandra Miller: Senior Project Manager (Decorative Arts)
Alexandra has 18 years' experience working in building restoration. Her specialities include the restoration, conservation and technical and historical applications of traditional decorative finishes and paints. Alexandra has a BA in Fine Art from Byam Shaw School of Art and BSc in Restoration and Conservation of Decorative Surfaces from London Metropolitan University. Alexandra joined the Cliveden Conservation team in 2016 where she manages the London based decorating projects.
Lukasz Kornacki: Gilding Supervisor
Lukasz has been working in the conservation field for almost 15 years and has a Master of Fine Arts degree from Nicolaus Copernicus University, Poland. He has worked on a number of prestigious projects both in Europe and more recently in the UK. With a strong background in general conservation, particularly in historic interiors, exteriors and decorative surfaces, Lukasz has become highly skilled in gilding and progressed to a senior supervisory role in this area of expertise. Lukasz is also a master in framing and specialises in water gilding and decorative finishes.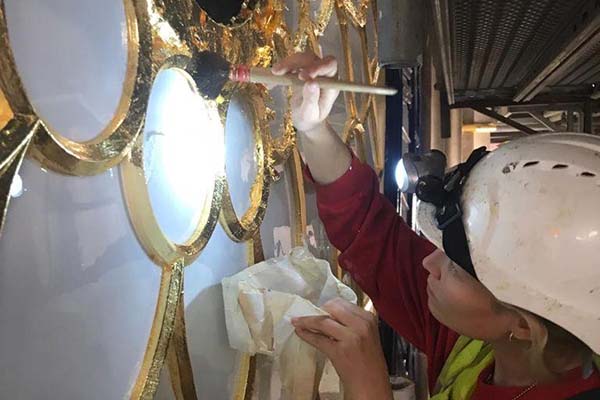 Pictured: gilding work being undertaken on one of the Elizabeth Tower clock dials
Credit: Lukasz Kornacki.
This is an online event and will be hosted on Microsoft Teams which you can access through web browsers like Chrome, Firefox or Microsoft Edge. Safari is not currently supported. You do not need a Microsoft account to join the event. We will send full details of how to join the event online following registration.