Parliament: How UK Parliament Works
Houses of Parliament, London.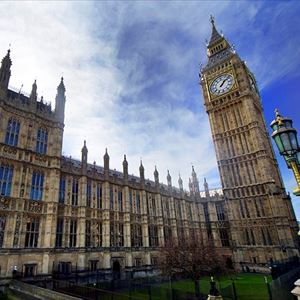 How the UK Parliament Works

The UK Parliament Education and Engagement Service holds free sessions for anyone who wants to find out more about how the UK Parliament works, and how to get involved.

Parliament makes law, debates the issues of the day, and checks and challenges the work of Government. Parliament affects everyone you know and everything you care about. If you would like to know more about how it works, all you have to do is book a place.

The sessions are open to anyone who wants to learn more about the House of Commons and the House of Lords.

The sessions can cover:
what Parliament is and does
the role of an MP
the difference between Parliament and Government
how a law is made
how you can get involved with the work of Parliament, and
we will try to answer any questions you may have about Parliament, so come prepared!

These sessions are part of a wider programme that aims to spread awareness of the processes and relevance of the institution of Parliament.

These events are aimed at members of the public. Civil Servants can sign up to a similar series of training events run by the Cabinet Office on the Civil Service Learning website.

There are limited places at this event and places are available on a first come first served basis. If a waiting list is formed then this will be distributed on a first come, first served basis, places are non-transferable.